Learn About The Astonishing Power of Liver Cleansing and How You Can Benefit From a Liver Cleanse Today!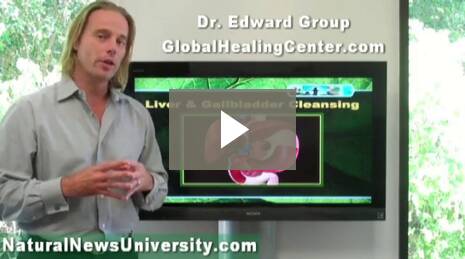 What you'll discover on this page:
Global Healing Center
is trusted by:
Why should you trust us?
We get over 100,000 daily visitors and have served over 2 million customers.
We have over 8,000 affiliates worldwide.
There are over 1,000 doctors worldwide who distribute and promote our products.
What is a Liver Cleanse?
A liver cleanse is an all natural procedure designed to detoxify, flush and purge the liver of fatty deposits, built up toxins, and accumulated stones. Most liver cleanse programs also include a gallbladder cleanse which helps purge the gallbladder of gallstones. Liver stones are formed when excess cholesterol crystallizes into small pebble size stones. Recently, researchers at the University of Bonn in Germany discovered that heredity may also be a contributor to the condition. The scientists believe they have isolated a gene within the body that greatly increases a person's chances of forming liver and/or gallstones.2
A liver cleanse usually involves eating a healthy organic diet and drinking an organic herbal liver cleanse mixture for the first 4 days to stimulate the liver and to soften any stones which may need to be removed. On the 5th day the individual drinks 6 ounces of organic raw unprocessed virgin olive oil to induce the purging of stored toxins and stones from the liver.
The Top 5 Reasons You Need a Liver Cleanse
Most people over the age of 30 should perform a liver cleanse two to three times a year. Keeping the inside of your body cleanse is the best way to avoid illness and health problems. What else will performing a liver cleanse do for you?
Shocking Statistics about the Liver
More than 25 million people in the United States have gallstones.
Gallstones are most common in overweight adults between 35-55 and affect more women than men.
Each year there are nearly a million new cases of gallstone disease and the most common treatment is surgical removal of the gallbladder.
80% of all cases of liver toxicity are caused by pharmacological drug reactions.
6,000 - 10,000 liver transplants are performed yearly in the United States.
Upwards of 29 million Americans have nonalcoholic fatty liver disease
About 29,000 people in the U.S. die each year from liver cirrhosis.
A poor diet is a major contributor to most liver problems and toxic buildup.
90% to 100% of heavy alcohol drinkers develop fatty liver disease.
Find out how healthy your liver is by taking our free 2 minute liver test.
This is only a short list. I recommend everyone do at least 3 liver cleanse programs every year just to keep up with the toxins we are all exposed to every day!
Health Benefits of Doing a Liver Cleanse
Improved digestion and elimination of toxins
Helps the liver can break down fats more efficiently
Balanced lipid profiles
Increase in energy and vitality
Feeling lighter and healthier
Mood support
Decreased bloating and gas
Improved memory and cognition
Reduced cravings for sugar and fatty foods
May help remove liver and gallbladder stones which clog the liver
Removal of toxic fatty deposits and smaller particles of buildup
We Asked Our Customers What They Liked About Our Liver Cleanse...
"I lost 10 pounds! Livatrex has proven to be effective without causing any problems. My digestion has improved and I have lost TEN pounds in six weeks with no changes other than using a mild serving of Livatrex. Thanks! I love this product." † ~ Elizabeth D.
"Changed my Husbands Life! As a "regular cleanser" I coached my skeptical husband through his first Liver Cleanse. He removed between 300-400 stones! Thank You Dr. Group for saving my husbands Future." † ~ P. W.
"Livatrex is Simple, Quick and Effective! I found Livatrex to be a simple, quick and effective way to cleanse my liver. I was amazed at the results and even more amazed at how my life has changed. My sugar cravings have disappeared!!" † ~ Tom V.
What's Included in the Liver Cleanse Kit?
Livatrex® is an essential dietary supplement used for Liver & Gallbladder cleansing and support. The liver is responsible for assisting in digestion, cleaning impurities from the blood, and neutralizing toxins. Keeping your liver clean helps protect against diseases of the blood, digestive system, and many other toxicity-related conditions.
Helps purify the liver and blood
Stimulates a sluggish gallbladder
Stimulates the liver to regenerate new cells and produce additional bile
Improves the flow of bile from the liver to the gallbladder
Contains all organically cultivated herbs
Oxy-Powder® is an oxygen based colon cleanser that has been ozonated and stabilized to release beneficial free monatomic oxygen into the intestinal tract and body. Oxy-Powder® is non-toxic, safe, effective, and non-allergenic. Oxy-Powder® helps melt away and oxidize compaction from the small intestine, large intestine, and colon safely and effectively.
Promotes optimal colon health and regular bowel activity, proven effective in clinical trials
Does NOT have the harmful side effects that laxatives do
Used by doctors and therapists worldwide
Latero-Flora™ (B.O.D.™ strain) will help populate the intestines with beneficial bacteria and can help maintain a healthy colon. Available only through health professionals since introduction in 1989, a continuously growing number of individuals, doctors, clinics, and healthcare professionals have praised this product and recommended it to their friends and patients.
Helps maintain friendly intestinal flora
Supports the digestive system
Maintains your body's chemical and hormone balance
Promotes high energy levels and proper immune function
Dr. Edward F. Group III has compiled more than twenty years of research and results into his latest groundbreaking book. He reveals what he has learned throughout his years of counseling people with serious health conditions. It's information that everyone should possess to help them make healthier choices.
Dr. Group explains the many sources of toxins in your diet, home and workplace, and how they may cause sickness and disease! He further reveals the secrets of how you can vastly improve your health by cleaning the air, water and food we consume on a daily basis.
The Green Body Cleanse provides you with remarkable information not revealed by conventional medicine, for having a healthier body, living a healthier, greener lifestyle.


Please note this is optional and available as an add on
Bragg's Organic Raw Apple Cider Vinegar is made from organically certified apples. It is unfiltered, unpasteurized, kosher-certified and contains the 'mother' of vinegar. It has been certified in accordance with USDA organic standards.
Help breakdown fats, so your body can use them instead of store them
May help speed up your metabolism
Helps restore alkaline acid balance
Please note this is optional and available as an add on
Supports a healthy immune system.
Acts as a prebiotic for intestinal flora.
Incredible source of powerful antioxidants and vital nutrients.
Soothes the entire body, from the digestive tract to sore joints and muscles.
Excellent nutritional support for the liver.
Why our Liver Cleanse is Risk-Free For You To Try
We are sure you will see and feel the health benefiting results of this liver cleanse
If you aren't absolutely satisfied...if you aren't feeling better, you're protected by our...
100% No-Risk 180-Day Money Back Guarantee
If you are not satisfied with your results, just let us know and we'll send you a prompt refund. No questions asked.
Why Is Our Liver Cleanse Different From The Others?
This is the easiest Liver Cleanse program to perform and includes a step by step daily plan.
Our trained customer service team can answer your questions during the liver cleansing process.
Our Liver cleanse comes with a no questions asked Money Back Guarantee.
The Liver Cleanse kit is completely...

100% true alcohol free
Vegan Safe and GMO Free
Kosher, Halal and Vegan Safe
Helps eliminate foreign substances and toxins from the liver
Made with organic and wild cultivated herbs
Made in the USA using Eco-friendly sustainable manufacturing with no animal testing
Learn about the Top 3 Questions People ask about Liver Cleansing
1. What will the liver cleanse do?
Your first liver cleanse may flush over 100 liver stones and/or gallstones from the liver and gallbladder. These stones are small and range in size from a granule of sand to the size of a quarter although the stones are mixed in with your fecal matter and may be difficult to see. The liver cleanse kit may also help to purge other forms of toxic material trapped in the liver, gallbladder, and intestines so they may also exit your body.
2. Is the liver cleanse safe?
Global Healing Center's Liver Cleanse Kit follows an organic liver cleanse program that is very safe and should not cause any type of harm. Everyone is different, however, and some persons have reported experiencing detoxification indications, this is normal! These indications, such as fatigue or headache, are temporary and indicative of toxin movement.
3. How long will it take to cleanse my liver and gallbladder?
This really depends on your current status. Many people have never cleansed their liver or body and have a large accumulation of toxins. One liver cleanse may not be enough and in fact performing three liver cleanses per year is recommended. The best results consistently are reported by people who have performed three liver cleanses in a row with a 5 day break between each. Alternately, the "regular use" serving of Livatrex® can be used to slowly cleanse the liver. A three month maintenance protocol will provide the same results as one five-day liver cleanse.
Here Are Some Tips From Our Customers on Liver Cleansing
Make sure you follow the diet plan to the best of your ability
Make sure you stay home the 5th day - A Saturday or Sunday
If you work make sure you start the cleanse on a Tuesday or Wednesday so day 5 will fall on a Saturday or Sunday.
The first 4 days are easy , the 5th day is the hardest part, do your best to get the olive oil down.
Still Not Sure if Liver Cleansing Can Help You? Just Read these Reviews...
"I wish that I wouldn't have waited 50 years to do a liver cleanse! I gradually lost 25 lbs. and I exercise daily, I am now wearing a 4/6 in clothes. This program was life changing for me. I like the explanation about how important it is to cleanse your body just like you change the oil in your car. I wish that I wouldn't have waited 50 years to do a liver cleanse!" † ~ DeeDee
"My mood is 75% better than what it was!! I used to love Milk, not anymore. I used to love Steak, not anymore. I used to love fruits and vegetables that were not organic, not anymore. My physical ability to eat poorly changed completely because of Livatrex. I don't eat after 6:30 at night anymore. I sleep soundly. I wake up early feeling refreshed. I have less stomach issues and feel much less sluggish than before. My mood is 75% better than what it was!! Thank you Livatrex!" † ~ Mrs. Tetzlaff
"First Timer - I have passed up to 200 stones!! I have been floored by the amount of stones I am able to eliminate with my first cleanse. I would estimate that I have passed up to 200 stones!! I am thrilled to know that this cleanse is so effective and that I can use it with my patients when I start my practice. Thanks Dr. Group for caring so much to bring the best to your followers!!" † ~ Judy
Get Started Today & Discover How Liver Cleansing Can Boost Your
Health and Wellness In 6 Days... Or Your Money Back!!
The Liver Cleanse Kit includes:
Download Instructions (PDF)
The Liver Cleanse is a 5-Day Program
SUPPLIES NEEDED
The Liver Cleanse Kit
16 oz Organic Raw Apple Cider Vinegar (ACV)
3 gallons of distilled or filtered/purified water
1 tablespoon of USP Epsom Salt
6 oz. of Organic Cold Pressed Extra Virgin Olive Oil
Healthy Foods for Recommended Diet
You should be able to perform this liver cleanse while still working or carrying on your normal daily activities. It is best to begin
the liver cleanse on a Tuesday or Wednesday so that on Day 5 (Saturday or Sunday) you will be at home in a relaxed setting and near a bathroom.
Recommended Diet
Following the diet will give you optimal results but if you feel that you're unable to follow the diet, at least try to limit your meat intake to one portion every other day for lunch. Eat fish or chicken, avoid red meat, and incorporate healthy diet choices.
RECOMMENDED DIET FOR DAYS 1-4
Breakfast
Choose ONE of the following liver cleansing fruits to eat or juice as much as you like. If you can't find fresh fruits, substitute with frozen fruit.
Watermelon (recommended)
Papaya
Kiwi
Plums
Pears
Apples
Cherries
Figs
Grapefruit
Lunch/Dinner
Make a homemade vegetable soup, juice, or salad with the following liver cleansing vegetables.
Artichoke
Asparagus
Avocado
Carrots
Beets
Broccoli
Cabbage
Kale
Brussel Sprouts
Garlic
Spinach
Romaine lettuce
Salad light-greens
Onions
Cauliflower
Snacks
In between meals, eat a handful of any or all of the following raw nuts and seeds:
Sunflower seeds
Pumpkin seeds
Walnuts
Brazil nuts
Almonds
RECOMMENDED DIET
FOR DAY 5-FLUSH DAY
Breakfast
Choose ONE of the following liver cleansing fruits to eat or juice.
Choose 1
Watermelon (recommended)
Papaya
Kiwi
Plums
Pears
Apples
Cherries
Figs
Grapefruit
Lunch & Dinner
Choose your lunch and dinner from the following options:
Option 1
LIVER CLEANSE SOUP
1 Beet
2 Carrots
1 Cup Broccoli
10 Garlic Cloves
½ Onion
¼ Lemon
2 Bay Leaves
1 Teaspoon Salt (preferably sea salt)
½ Teaspoon Turmeric
½ Teaspoon Oregano
Option 2
AVOCADOS W/ SALT & LIME
Option 3
BEET/CARROT JUICE
3 Carrots
1 Beet
2 Red Apples
6 Kale Leaves
½ Lemon
½ inch Ginger Root
Option 4
RAW WALNUTS
Option 5
ACV MIX
(details below)
5 Rules To Follow
During Your Liver Cleanse
To get the most out of your liver cleanse, it's to follow a healthy diet to support your liver and colon. Try to incorporate the following dietary guidelines to reduce your toxin exposure while cleansing.
Try to purchase organic or locally grown foods.
Avoid cow's milk and cheese during the cleanse, instead try almond, coconut, or hemp milk.
Avoid alcoholic beverages.
Avoid sodas (including diet sodas) and other products containing artificial sweeteners or high-fructose corn syrup.
Avoid foods that contain gluten.
BEFORE YOU START
PREPARE YOUR LIVER CLEANSE FORMULA
The night before you start your cleanse, make the following 3 gallons and try to go to bed before 9 pm to get a good night's rest.
Making Gallon #1:
Liver Cleanse Mix
Pour out 3 ounces from your 1st gallon of distilled or purified water and add the entire bottle of Livatrex and 2 tablespoons of Organic Raw Apple Cider Vinegar (ACV). Shake and refrigerate.
Making Gallon #2 And #3:
ACV Mix
Pour out 2 ounces from each gallon of distilled or purified water and add 1 ounce of Organic Raw Apple Cider Vinegar (ACV). Shake and refrigerate.
WHAT TO EXPECT DURING YOUR LIVER CLEANSE
Oxy-Powder® can cause watery stools, so make sure a bathroom is nearby. If your stools are liquid, remember this is not diarrhea but the result of turning solid compacted fecal matter in the intestinal tract into a liquid or gas.
A small percentage of people may experience what is known as a healing crisis. You may feel worse during and right after your liver cleanse than you did before you started it. The accumulation of toxic material must be processed to be removed from the body. Don't get discouraged.
These symptoms will go away in two to three days as the body naturally expels these toxins.
START YOUR LIVER CLEANSE
You may modify this schedule to fit your routine, however, it is essential that you do not eat for 30 minutes before or after drinking the Liver Cleanse Mix.
8 AM
HEALTHY BREAKFAST OPTION
See options from day 1-4. Choose only one type of fruit per day.
9 AM
Drink 8 ounces of the Liver Cleanse Mix.
10-11 AM
Drink 12 ounces of the ACV Mix.
Optional: Healthy snack.
12PM
Drink 8 ounces of the Liver Cleanse Mix.
1 PM
HEALTHY LUNCH MEAL
See options from day 1-4. Drink 12-20 ounces of the ACV Mix with your meal.
3PM
Drink 8 ounces of the Liver Cleanse Mix.
4-5 PM
Drink 12 ounces of the ACV Mix.
Optional: Healthy snack.
6 PM
Drink 8 ounces of the Liver Cleanse Mix.
7 PM
See options from day 1-4. Drink 12-20 ounces of the ACV Mix with your meal.
8-10 PM
Before bed, take 4 capsules of Oxy-Powder and 2 capsules of Latero-Flora.

FOLLOW THE SAME INSTRUCTIONS AS DAY 1
However, from 8-10 PM, take 6 capsules of Oxy-Powder and 4 capsules of Latero-Flora instead.

8-10 AM
BREAKFAST
Do not mix the fruits! We recommend using watermelon if it is available due to its high glutathione content. After breakfast, start preparing your Liver Cleanse Soup for lunch (see recipe) if you chose Option #1.
12 PM
LUNCH
Choose from one of the 5 options for day 5: Soup, Beet/Carrot Juice, Water/ACV Mix, Avocados, Walnuts. (See details below).
4 PM
DINNER
This will be your last meal of the day. Choose one of the 5 options for day 5.
7 PM
EPSOM SALT
Mix 1 tablespoon of Epsom Salt in 8 ounces of warm purified water. Drink it as fast as you can. It is advisable to be near a bathroom when drinking the Epsom Salt as some people experience liquid stools within 20-30 minutes after ingestion.
9 PM
OLIVE OIL
Drink 6 ounces of olive oil (tips below).
?
Call us at 1-800-476-0016 for any
questions about your cleanse or email
support@globalhealingcenter.com
FLUSH DAY
Flush Day Lunch Option 1
LIVER CLEANSE SOUP
To maximize the liver's ability to detox and cleanse, we've chosen a combination of foods which are high in naturally occurring sulphur and glutathione which help the liver cleanse harmful chemicals.
INGREDIENTS
1 Beet
2 Carrots
1 Cup Broccoli
10 Garlic Cloves
½ Onion
¼ Lemon
2 Bay Leaves
1 Teaspoon Salt (preferably sea salt)
½ Teaspoon Turmeric
½ Teaspoon Oregano
DIRECTIONS
Wash vegetables. Finely chop ingredients to desired consistency. Pour 32 ounces of distilled or purified water into a soup pot. Add all of the ingredients to the water. Bring to a boil, reduce heat, and then simmer on low heat for one hour. Eat this soup for your lunch meal. After your meal, refrigerate the remaining portion of your soup for dinner if you'd like.
Other liver cleansing foods you can use: artichoke, asparagus, cabbage, kale, brussel sprouts, and cauliflower.
Flush Day Lunch Option 2
BEET/CARROT JUICE
INGREDIENTS
3 Carrots
1 Beet
2 Red Apples
6 Kale Leaves
½ Lemon
½ inch Ginger Root
DIRECTIONS
Wash, peel and juice ingredients in a blender until desired consistency is achieved.
Flush Day Lunch Option 3
ACV MIX
If you are not hungry or you feel that you can fast through lunch, drink as much of the Water/ACV Mix as you can.
Flush Day Lunch Option 4
AVOCADOS
Avocados, Lime or Lemon, & Salt (preferably sea salt). Eat 2-3 organic avocados. Season with salt and fresh lime or lemon juice to taste.
Flush Day Lunch Option 5
RAW WALNUTS
Eat 6-8 ounces of raw walnuts. Walnuts contain the amino acid arginine, which is necessary to help the liver detoxify ammonia. Walnuts are also high in glutathione and omega-3 fatty acids which
support normal liver detoxification. Make sure you chew the nuts until they are liquefied before swallowing.
Three Easy Tips For Drinking The Olive Oil
Tip 1
Refrigerate the oil for a few hours prior to ingestion to make the taste more palatable.
Tip 2
Thin the oil by using a jar to mix ½ cup of fresh grapefruit or orange juice into the oil and shake until emulsified.
Tip 3
To reduce the taste and texture, gather two cups, straw, and small amount of juice. Place the olive oil in one cup, juice in the other, and use the straw to alternate drinking between the two.
FLUSH NIGHT
Immediately after drinking the oil, go to bed and lie on your right side with your knees drawn up to your stomach for 30 minutes.


After 30 minutes, you can stretch out and go to sleep. If you experience cramping, walk around for ten minutes or so and then go back to bed. You may also feel nauseated during the night. This is due to the release of stored toxins from the liver and gallbladder. This is normal and a sign the liver cleanse is working. Vomiting can help clear toxins and is okay but it's best to avoid vomiting for the first 30 minutes so you don't have to drink it again.
Do not take Oxy-Powder or Latero Flora on this night
Congratulations!
You have just completed your first Liver Cleanse!
THE DAY AFTER THE LIVER CLEANSE
Upon waking, immediately take 6 capsules of Oxy-Powder. This will help your intestinal tract and body flush the stones released from the liver and gallbladder during the night.

If you would like to see the stones, they should appear in your bowel movements for one to two days. We recommend putting a cheap colander over the toilet to collect the stones and then rinse the fecal matter off. You will be amazed at what comes out of you.
MAINTENANCE AFTER THE CLEANSE
Oxy-Powder can be used as needed for maintenance. Use the same amount of capsules you used for your cleanse two to three times per week or as needed. This can be taken indefinitely without it becoming habit forming or harmful to your body.

Continuing with the maintenance helps keep your intestinal tract clean and prevents toxins from being absorbed into your body. It also provides your body with a steady supply of beneficial oxygen.

Latero Flora can be taken every morning, 20 minutes before eating to provide ongoing probiotic support.

Bragg's ACV makes a great health tonic to drink at your leisure! Simply mix a tablespoon of Bragg's Organic Raw Apple Cider Vinegar with 16 ounces of purified water. You can also mix raw honey to sweeten the taste.
Frequently Asked Questions About The Liver Cleanse Kit
What is Livatrex?
Livatrex is an energetically enhanced blend of powerful herbs that is produced with our proprietary Spagyrex® processing technique to support normal detoxification and function of the liver and gallbladder.
Is the liver cleanse difficult to perform?
Ease and difficult are relative but many people report that the liver cleanse is an excellent experience they were able to follow. In order to have a positive experience, it is necessary to follow the cleanse instructions in their entirety. It's advised to prepare yourself mentally and proactively committing to the cleanse before beginning.
Will I experience a healing crisis?
A healing crisis describes a phenomenon that sometimes occurs during cleansing where you feel worse than before you started because of the "stirring up" of accumulated toxins as they're excreted from the body. Common indications include fatigue, headache, minor rash, lack of mental clarity, joint or muscle ache, irritability, difficulty sleeping, or mood swings and typically go away within a few days. Eating organic food, drinking purified water, and getting plenty of rest can help.
How will I know when my liver is clean?
Results vary; some people find it takes a couple cleanses, others require more. Influencing factors include diet, exercise patterns, age, and physical and emotional stress levels.
What if a stone becomes lodged in my bile duct?
The liver cleansing protocol is designed to prevent this from occurring. It's unlikely, but if you feel a stone may be lodged, you may repeat the olive oil serving. This has resolved the very few instances in which a person has reported that a stone may have been lodged.
What other measures support liver cleansing?
Practice a whole food diet. The majority of your diet should consist of fresh, organic fruits, and vegetables and raw nuts and seeds. These foods offer a greater amount of oxygen, enzymes, and other nutrients. If you eat meat, purchase organic and free-range meat and poultry whenever possible.
Drink distilled or purified water. Avoid tap water! Check the purity of your water; many samples of public water contain chlorine, fluoride, and other pollutants. Add raw organic apple cider vinegar to distilled water to give it a boost.
Take an enzyme support product. Age, illness, poor diet, disease, and heredity can affect your body's production of digestive enzymes. VeganZyme™ is a potent, plant-based digestive and systemic enzyme formula.
Exercise regularly. Exercise stimulates your body and, among other benefits, helps facilitate the removal of toxins. Warnings exist for a reason, consult with your physician prior to starting an exercise routine.
†Results may vary.
Customers who bought this item also bought:
Natural Colon Cleanser plus Probiotics

Regular: $76.90

As low as: $59.95

Remove Unwanted Organisms and Supply Your Colon with Beneficial Probiotics

Regular: $99.85

From: $74.95

To: $94.90