Learn How You Can Support Normal Hormone Balance Today With Female Fuzion!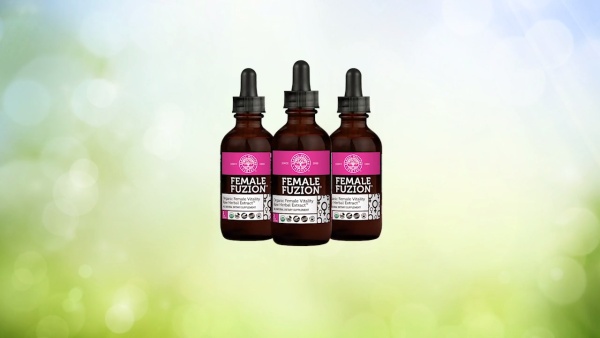 Global Healing Center
is trusted by:
Why should you trust us?
We get over 120,000 daily visitors and have served over 2 million customers.
We have over 1,000 affiliates worldwide.
There are over 1,000 doctors worldwide who distribute and promote our products.
What Is Female Fuzion?
Female Fuzion is an advanced blend of all-natural herbs and ingredients that promote normal hormone balance and boost vitality, energy levels, and sex drive. Made with our Raw Herbal Extract technology, it's a highly absorbable, liquid formula that's enhanced with Energized Trace Minerals™. Every two-ounce bottle lasts 30 days when used as directed.
Organic Ingredients — Female Fuzion is formulated with organic herbs and natural ingredients for female vitality and hormone support.
Raw Herbal Extract — Our advanced Raw Herbal Extract technology captures the beneficial constituents of the herbal ingredients.
Boosted Formula — We enhanced Female Fuzion with a combination of Energized Trace Minerals and shilajit for amplified bioavailability.
What Are the Top 5 Reasons You Need Female Fuzion?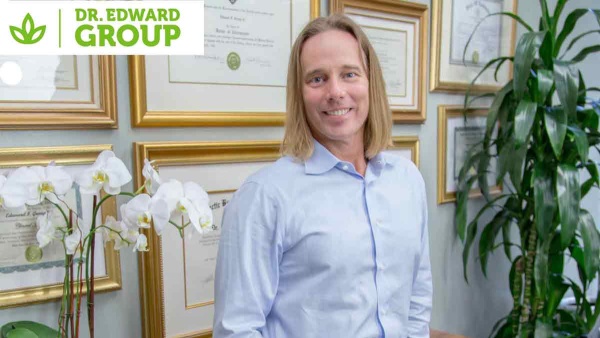 How to Balance Your Hormones Naturally
Video Length: 90 minutes
1. Herbal & Nutritional Support for Hormone Balance
Female Fuzion is the premier formula for women. The organic and wildcrafted herbal ingredients have a long history of traditional use for supporting women's health.
2. Supports Normal Energy Levels
Normal energy levels are one of the pleasant side effects of balanced hormones. Female Fuzion recharges your batteries so you can beat fatigue.
3. Prescription-Free Formula
Female Fuzion is an all-natural, herbal formula that will allow you to manage your own health — no prescription or doctor visit required.
4. Encourages a Balanced Mood
When your hormones are in balance, so is your mood. Many people have reported an uptick in confidence and well-being after using Female Fuzion.
5. Unparalleled Quality
Female Fuzion is formulated with premium herbs and made at our state-of-the-art manufacturing facility in Phoenix. Every ingredient is carefully sourced and treated with care from start to finish.
What Are the Health Benefits of Female Fuzion?
Promotes normal hormone levels
Stimulates libido and sexual drive
Supports the body's natural sexual response
Sharpens mental clarity
Encourages normal energy levels
Female Fuzion Is Risk-Free for You to Try
We are sure you will see and feel the results of Female Fuzion. If you aren't absolutely satisfied, you're protected by our...
100% No-Risk 180-Day Money-Back Guarantee
If you are not satisfied, just let us know and we'll send you a prompt refund.
What Are the Top 3 Questions People Ask About Female Fuzion?
1. What is menopause? Menopause is the decline of hormones in aging women. The process can be the catalyst for other changes such as a loss of libido, sexual function, physical changes, and depression. It's normal for women to experience menopause sometime after age 50. However, a condition known as premature menopause is becoming more and more common and can trigger menopause before age 40.
2. What other factors affect hormone production? Lifestyle choices such as smoking, drinking alcohol, and a lack of exercise can exacerbate hormone imbalance.
3. Can men take Female Fuzion? Men who seek to support their vitality should try Androtrex®, a similar product formulated especially for men.
Additional Tips for Success
Reduce your stress levels. Stress can make you feel fatigued, mentally bogged down, and it can kill your libido.
Exercise and cleanse your body regularly. Normal hormone levels are best supported when you're at your best.
Get a good night's rest every night. A lack of consistent, restful sleep is a major cause of hormone imbalance.
Boost Your Health & Wellness With Female Fuzion!
Suggested Use
Shake Bottle Well. Take 1 ml in the morning and again in the afternoon, or as directed by your healthcare provider.
Warning: Keep out of reach of children. Consult your healthcare provider before taking if you are pregnant or nursing, or have any other medical concerns.