Learn About the Regenerative Power of E3 Light Crème™!
Global Healing Center
is trusted by:
Why should you trust us?
We get over 100,000 daily visitors and have served over 2 million customers.
We have over 8,000 affiliates worldwide.
There are over 1,000 doctors worldwide who distribute and promote our products.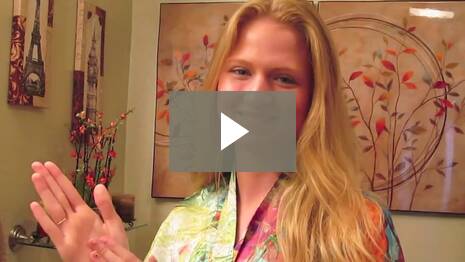 What is E3 Light Crème™?
E3 Light Crème™ is a regenerative powerhouse for your skin! This special blend supplies energy and enzymes from the most famous of all anti-aging formulas -- Aslan Formula GH-3 combined with E3's AFA blue-green algae. The result is skin that feels moisturized and revitalized! E3 Light Crème™ is great for all types of skin and will not clog your pores. You will see the difference!
A Brief History of E3 Light Crème™
E3 Light Crème™ is produced by E3Live. They have been offering high quality, organic health products since 1991. They pride themselves on their reputation and have strive to offer the best skin care products available. They are extremely selective with their ingredients and all are subjected to filtering and testing! Not only do they meet quality and safety standards, but they exceed them. They adhere to Good Manufacturing Practices (GMPs) in order to maintain Certified Organic status and Kosher certification.
The Top 5 Reasons You Need E3 Light Crème™
1. Awesome Nutrition for Your Skin!
This amazing, paraben-free natural crème contains 100% organic ingredients like orange oil, plus Vitamins A, C & E, making it the best anti-aging cream on the planet.
2. Moisturizes Like No Other
Moisturizes your skin like no other product and helps to reduce the appearance of fine lines and wrinkles.
3. Improves Your Skin's Appearance
Not only does E3 Light Crème™ reduce redness and puffiness, it encourages healthy circulation to revitalize old, tired skin!
4. Fast Acting
E3 Light Crème™ is formulated to act fast. It quickly penetrates to nourish deep into the dermal layer and most people see fine lines begin to disappear within a few days.
5. Super Versatile
E3 Light Crème™ can be used on your face, neck, hands, or wherever you desire softness, even the delicate skin around your eyes. It's excellent for all skin types and great for women or men.
What are the Benefits of E3 Light Crème™?
Nourishes your skin inside and out!
Works great as an after-shave cream, no overwhelming odors!
Lives up to its name -- LIGHT! Won't clog pores.
Perfect for use on the face, neck, and hands.
Gives your skin a more smooth, firm, and youthful appearance.
Encourages cell regeneration, reduces scars, fights redness, and provides a superior anti-aging response.
We Asked Our Customers What They Like Best About E3 Light Crème™
"I was amazed... when I first tried this combo. The polish is the best I've ever used for exfoliating and cleansing, ans so gentle. My skin is so receptive to moisturizing afterwards. The light creme has really improved the glow and hydration of my skin. I love these products. They are better than any others I have tried." † ~ Cheryl F
"FAB! Great face cream. I've tried every expensive face cream you can imagine and I keep coming back to this wonderful, creamy, natural, unscented, smooth, whipped, non-greasy, my face looks amazing cream!" † ~ Sonia B.
"No breakouts not greasy! This creme goes on light and feels great on my skin." † ~ Jeanmarie D
Why is E3 Light Crème™ the Best Skin Care Product Available?
Concentrated, light weight cream is beneficial for all skin types.
Does not contain harsh chemicals.
Is NOT tested on animals.
Each frosted glass container contains 1.6 oz (45g).
Proudly made in the USA.
What are the Top 3 Questions People Ask About E3 Light Crème™?
1. What's the best way to use E3 Light Crème™ during the day? First off, E3 Light Crème™ should be kept refrigerated. Applying when cold will tighten pores. Start by cleansing your skin with E3 Light Polish™. Then, massage a small amount of E3 Light Crème™ into cleansed, damp skin to allow for quick penetration that will lock in moisture and provide deep nourishment. E3 Light Crème™may be used on the face, neck, or gentled patted into the delicate skin around the eyes.
2. What's the best way to use E3 Light Crème™ in the evening? Your skin needs to breathe during the night time hours and the best way to facilitate this is by thoroughly cleansing your skin before bed with E3 Light Polish™! Next, apply E3 Light Crème™ to dry skin and massage into deep lines, over your lips and neck.
3. Should I avoid other cosmetics? Try to use only blush and lipstick, avoid all foundations!
Additional Tips for Best Results...
E3 Light Crème™ works best when used with E3 Light Polish™!
Before E3 Light Polish™ and E3 Light Crème™

Dry, rough, discolored skin on the knees; at the time this picture was taken, the client had been using a variety of moisturizing creams with poor results.

After E3 Light Polish™ and E3 Light Crème™

Skin looks smooth, supple, soft and hydrated. Ashy discoloration is eliminated.

Before E3 Light Polish™ and E3 Light Crème™

Redness, swelling, and acne on chin, rough skin texture.

After E3 Light Polish™ and E3 Light Crème™

Improved skin texture, elimination of acne, brighter complexion.
Still Not Sure If E3 Light Crème™ Can Help You? Just Read These Reviews...
"I LOVE this product! This creme is amazing. My skin is softer and smoother. I have tried new cremes on a regular basis and this one has truly stopped me from shopping around. I LOVE this product. My skin has NEVER looked so good. The fine lines have disappeared. I am very happy with E3 Light Creme." † ~ Sandra B
"It really works... I have spent thousands of dollars on face cremes that still showed dryness, wrinkles and sun spots. I ordered the light creme by chance and guess what? It really works." † ~ Karon S
"Love it! The creme absorbs perfectly and makes my skin glow!" † ~ Britanny B
Rejuvenate Your Skin Today With E3 Light Crème™!
Ingredients:
Distilled water
Contains no impurities, heavy metals or fluorides, it prevents interactions between active skin ingredients and any unwanted minerals.
Organic, pure hyaluronic acid
Hyaluronic acid is responsible for maintaining moisture within the skin, supporting a healthier, more youthful appearance.
Pure algae extract
This highly nutritious strain of edible blue-green algae, harvested from the pristine waters of Upper Klamath Lake, Oregon, contains more than 65 perfectly balanced, naturally occurring vitamins, minerals, amino acids (protein) and essential fatty acids.
Aloe
Rich in enzymes, vitamins, proteins and minerals that support skin functions; helps maintain the skin's moisture balance while stimulating blood circulation.
Ubiquinol
Ubiquinol is a form of CoQ10 that demonstrates powerful antioxidant properties for the skin. It may play a role in supporting healthy skin aging, providing a protective effect to the skin.
Argan oil
Derived from the argan tree in Morocco, argan oil contains a good amount of vitamin E, a potent antioxidant that is essential for maintaining skin health and vitality. Argan oil also contains beneficial essential fatty acids.
Marakuja oil
Also known as passion fruit, marakuja contains vitamin A and vitamin C, two nutrients that promote skin regeneration and protection.
Meadowfoam seed oil
Containing around 98% long-chain fatty acids, meadowfoam seed oil is a dynamic moisturizer that promotes skin hydration and rejuvenation.
Willard's water
An altered electrically charged healing water; helps to improve the texture of skin.
Rice bran oil
Derived from the fibrous hard layer of the brown rice grain, brown rice oil is rich in antioxidants which may support the skin against free radical-producing compounds. It's also high in a number of monounsaturated fatty acids, all of which play a role in skin health.
Vitamin A, C, D and E
This vitamin combination has powerful antioxidants that are important in building collagen.
Grape seed oil
A light, easily absorbed oil, it is high in Vitamin E, essential fatty acids and minerals. It also has strong antioxidant properties.
Allantoin
An organic compound, allantoin may help enhance skin's smoothness. Allantoin may also help calm troubled skin and promote an even tone.
Peptides
Short-chained amino acids, peptides are molecular compounds that are essential for collagen synthesis. Peptides may enhance skin's tone, promoting a brighter, healthier appearance.
100% organic orange oil
A great source of Vitamin C; helps rejuvenate dull skin.
Suggested Day Use
Cleanse your skin with E3 Light Polish™ first and then, using an upward motion, massage E3 Light Crème™ into damp skin. Apply to wet skin to lock in moisture. Use on face, neck, hands, or wherever you desire softness. Gently pat into the skin around the eyes. Avoid foundations when using this product.
Suggested Evening Use
Cleanse face and neck with E3 Light Polish™. Apply E3 Light Crème™ to dry skin and massage into deep lines, over lips and onto neck. Re-apply for deeper massage.
Storage Instructions
This cream should be kept refrigerated long term. Applying the cream refrigerated (cold) will also tighten your pores and lift the skin.
N/A
†Results may vary.
Customers who bought this item also bought:
All Natural Superior Hydrating Moisturizer for Dry, Damaged & Chapped Skin

All Natural Rejuvenating Exfoliant for Your Skin