Nourish Your Skin With E3 Earth's Essential Cream™!
Global Healing Center
is trusted by:
Why should you trust us?
We get over 100,000 daily visitors and have served over 2 million customers.
We have over 8,000 affiliates worldwide.
There are over 1,000 doctors worldwide who distribute and promote our products.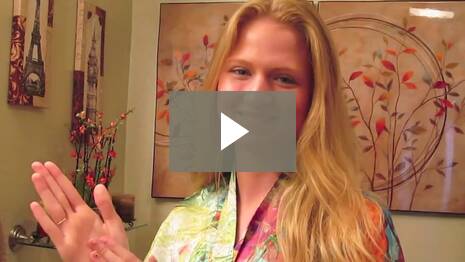 What is E3 Earth's Essential Cream™?
E3 Earth's Essential Cream™ is the ultimate skin moisturizer! For women and men, this thick, rich, nourishing cream promotes a radiant look and remarkably soft skin. It's generously enriched with moisturizing ingredients to provide deep nutrient delivery. If you crave smooth and supple skin then you absolutely need E3 Earth's Essential Cream™!
A Brief History of E3 Earth's Essential Cream™
E3 Earth's Essential Cream™ is produced by E3Live. They have been offering high quality, organic health products since 1991. They pride themselves on their reputation and have strive to offer the best skin care products available. They are extremely selective with their ingredients and all are subjected to filtering and testing! Not only do they meet quality and safety standards, but they exceed them. They adhere to Good Manufacturing Practices (GMPs) in order to maintain Certified Organic status and Kosher certification.
The Top 5 Reasons You Need E3 Earth's Essential Cream™
1. Improve the Appearance of Your Skin
E3 Earth's Essential Cream™ encourages a smooth and youthful appearance you absolutely cannot get in any other moisturizing cream. Indulge your skin with this thick, rich, nourishing cream and enjoy a radiant look and remarkably soft feel!
2. Incredible Moisturizing Power
Whether as an emergency rescue for dry, chapped skin or regular, daily moisturizer, the herbal and botanical ingredients in E3 Earth's Essential Cream™ provide incredible hydrating nourishment!
3. The Most Versatile Skin Cream
E3 Earth's Essential Cream™ can be used on your face, hands, and just about anywhere else on your body! At night or in the morning, any time is the right time to enjoy the benefits of this incredible moisturizing skin cream!
4. Unmatched Nutrition for Your Skin
With potent antioxidants and exotic ingredients like algae extract and Jojoba oil, E3 Earth's Essential Cream™ delivers nutrition that encourages your skin to be nourished and healthy.
5. Unparalleled Quality
E3 is a respected company with a long history of producing premier products from high quality ingredients. E3 Earth's Essential Cream™ is a special blend of natural and organic nutrients and essential oils unavailable anywhere else.
What are the Benefits of E3 Earth's Essential Cream™?
E3 Earth's Essential Cream™ is the ultimate formula for skin that thirsts for moisture!
Infuses your skin with intense, long-lasting moisture!
Gives your skin a more firm, smooth, and youthful appearance.
Rejuvenates dry skin and hands.
Works great on chapped lips!
Delivers nutrients deep into the dermal layer for unparalleled hydration!
We Asked Our Customers What They Like About E3 Earth's Essential Cream™
"I love it! I have been searching for the best face cream for my dry skin for years and I think I finally found it. Thank you. I will be ordering for years to come!!! " † ~ Vicki
"Very moisturizing! I use this under my eyes, on my lips and neck and anywhere that usually gets dry after a while." † ~ Bethany
"This is a skin rescue remedy! I use it nightly and by morning my neck and face are rejuvenated like baby skin." † ~ audree
Why is E3 Earth's Essential Cream™ the Best Skin Care Product?
Generously enriched with the perfect balance of ingredients to protect and soothe.
Superior alternative to drug-store balms.
Great for women and men!
All natural, no chemicals. Will not dry or damage your skin.
Made in the USA to ensure quality, purity, safety.
Each frosted glass container contains 1.8 oz.
Additional Tips for Best Results
Use during the day to protect your skin from the weather and environment.
Use at night to naturally hydrate and soften!
Keep refrigerated and apply cold to help tighten pores and lift the skin.
Still Not Sure if E3 Earth's Essential Cream™ Can Help You? Read These Reviews...
"I love this cream! I used to get blemishes all the time, that would leave scars. After about one month of using this cream every night, the diference in my skin is amazing." † ~ Katherine
"A great cream! Also works well as a lip balm and a hand cream. Very concentrated so you only need a small amount." † ~ Kara
"My children have eczema... and this lotion is the only one that doesn't sting or burn them when I put it on. It makes a difference in their skin, feeling softer and moister. I would recommend it for really dry skin." † ~ Allison
Indulge Your Skin Today With E3 Earth's Essential Cream™!
Ingredients
Organic aloe vera
Rich in enzymes, vitamins, proteins and minerals that support skin functions; helps maintain the skin's moisture balance while stimulating blood circulation.
Sweet almond oil
Very high in essential fatty acids, in particular Oleic Acid; a good source of Vitamin E.
Bulgarian rose water
Rose water is hydrating, rich in antioxidants, and an excellent beauty aid for washing away impurities from the skin. It may also help sooth irritated skin resulting from acne, rosacea, or sunburn.
Apricot kernel oil
Another smoothing oil, apricot kernel oil provides some antioxidant protection and may also make the skin look more vibrant and healthy.
Organic coconut oil
A creamy emollient oil rich in vitamins and fatty acids.
Distilled water
Contains no impurities, toxic metals or fluorides, it prevents interactions between active skin ingredients and any unwanted minerals.
MSM
Soothing and softening to the skin; tightens connective tissues (important to keep skin from sagging).
Beeswax
A natural secretion of honeybees; helps form a protective barrier between skin and the environment.
Rosehip seed oil
Rosehip seed oil is high in vitamin C, a nutrient which behaves as a powerful antioxidant. Vitamin C is necessary for collagen production, and research indicates that it may protect skin from damaging UV rays. In addition, rosehip seed oil is also high in omega-6 fatty acids, a type of fat that is highly beneficial for skin strength and integrity.
Jojoba oil
Used as a natural dermatology tool for centuries, jojoba oil is a highly-absorbent oil that provides smoothing and moisturizing effects for the skin. Research shows that jojoba oil may help absorb UV radiation, an action which may combat UV-related skin damage.
Evening primrose oil
This popular beauty ingredient contains a high level of GLA, or Gamma-linoleic acid. GLA is an omega-6 fatty acid which supports skin repair and helps to provide a soothing action to the skin.
Co-Enzyme Q-10
One of the most powerful antioxidants on earth, CoQ10 supports mitochondrial efficiency and enables skin protection at the cellular level.
Essential oils of:

Lavender
A soothing purple flower with a wide range of antioxidant activity, lavender essential oil has calming properties for the skin. Lavender also exhibits compounds which counteract collagenase, an enzyme that breaks down collagen.
Rose geranium
Rose geranium essential oil provides an uplifting, sweet aroma that calms the senses and soothes the skin. Over 50 active organic compounds have been identified in Rose geranium, many of which provide potent antioxidant protection.
Chamomile
The essential oil of chamomile has been shown to soothe irritated skin and provide protection via its numerous antioxidant compounds.
Rose
The benefits of rose oil far surpass its pleasant aroma. In fact, rose oil acts as a cleanser and moisturizer, helping to support clean, youthful, healthy-looking skin.
Bergamot
Oil of bergamot may support the skin's defenses against organisms, and some research shows that it may also support skin regeneration.
Rosewood
Contains the chemical constituent linalool which has been shown to reduce anxiety. Rosewood oil is a natural perfume that enhances skin and body products while providing moisture to the skin.
Palmarosa
A natural oil that aids in enhancing aroma, palmarosa hails from the lemongrass genus and provides a pleasant floral scent.

Grapefruit seed extract
A light, easily absorbed oil, it is high in Vitamin E, essential fatty acids and minerals; has strong antioxidant properties.
Vitamin E
Topical application of vitamin E, a powerful antioxidant, is helpful for soothing and smoothing skin, giving it a younger texture and appearance.
Suggested Use
For healthy, glowing skin, first cleanse with E3 Light Polish™, then massage a small amount of E3 Earth's Essential Cream™ into damp skin in gentle, upward motions. Application to wet skin helps seal in moisture for a soft and supple finish. May be used on the face, neck, hands, or anywhere needing extra moisturizing. Gently pat into the skin around eyes. Daily use of E3 Earth's Essential Cream™ helps plump skin and decrease the appearance of fine lines and wrinkles.
Storage Instructions
E3 Earth's Essential Cream™ should be refrigerated.
†Results may vary.
Customers who bought this item also bought:
All Natural Rejuvenating Exfoliant for Your Skin